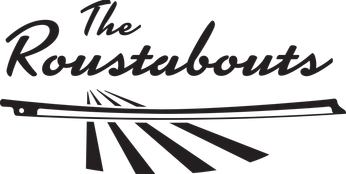 DC's Finest Blues-Fiddle Band!
Plenty of Blues, our debut album, is now available for purchase—get yours now or join us for a show and see what the fuss is all about!
Here's a video of us playing Dinosaur at the New York State Blues Festival—enjoy!
Founded in 2004, The Roustabouts offer roots-music lovers a fresh take on the blues, providing an exciting mix of original music and carefully selected covers, all with a dynamic lead fiddle. If you think you know the blues, think again—this band will not be stereotyped! About half of the songs you hear at our shows are original compositions, ranging from traditional blues to funk to good old rock-n-roll. Over the years there's been one prevailing constant: nobody leaves a show with The Roustabouts feeling unsatisfied. We give it our all, every time, and we aim to please... so come experience the sound that has kept this band in demand for more than ten years running. We hope to see you at our next show!